We have created a channel for EAFS 2022 on YouTube, and will publish the Plenary Speeches in full length. As of today you may watch the first Plenary Speech – Forensic Biometrics: Let's face it – by Professor Didier Meuwly and Professor Christophe Champod, Enjoy! 
Program Book and Abstract Book of the 9th European Academy of Forensic Science Conference 2022
Digital versions of the Program Book And Abstract Book of EAFS 2022 are now available. The books are also available to download.
Browse Our Extensive Photo Galleries and Get Reacquainted with EAFS 2022
Photos by Marcus Andrae.
Identifying and Interpreting Cremated Human Remains
This short movie depicts the hands-on workshop on identifying and interpreting cremated human remains. The workshop was facilitated by Roelof-Jan Oostra (Department of Medical Biology, Amsterdam University, Medical Centers – location AMC, the Netherlands), Maurice Aalders (Department of Biological Engineering and Physics, Amsterdam University, Medical Centers – location AMC, the Netherlands) and Tristan Krap (Ars Cogniscendi Centre for Legal and Forensic Medicine, Wezep, the Netherlands). The movie was recorded and produced by photographer Marcus Andrae, National Forensic Centre, Swedish Police Authority.
Designing and Using Virtual Reality in Crime Scene Investigation and Training
This is a short movie of the appreciated workshop on designing and using virtual reality in crime scene investigations and training. The workshop was facilitated by Niamh Nic Daeid, Sang-Hun Yu, Vincenzo Rinaldi, Benny Thomsen and Eva Ljungkvist. The movie was produced by photographer Marcus Andrae and Andreas Carlsson conducted the interviews.
Opportunity to Publish Full Paper in Forensic Science International (FSI)
Forensic Science International (FSI) offers the opportunity to publish a digital open-access Supplement to the Journal as proceedings of the EAFS 2022. If you had one or several abstracts accepted for the conference, you are invited to submit a full paper from this abstract. You will find more information about how to submit etc. here.
EAFS 2022 under Less than 6 Minutes!
To your left is a filmed and photographed summary of the week of EAFS 2022, produced by Conference Photographer Marcus Andrae.
Photo and Video Galleries
During the course of EAFS we have taken quite a few photos and videos. We have created a page with photo and video galleries on our webbsite and are currently uploading new photos and videos as the conference proceeds. Visit our Gallery Page.
The National Forensic Centre (NFC) of the Swedish Police Authority is proud to invite you to the 9th European Academy of Forensic Science Conference that will be held in Stockholm from the 30th May to the 3rd June 2022.
The motto of the conference "Together for a Safer World" has become even more relevant following the serious pandemic situation that we all have been affected by. The motto has been chosen to emphasize the importance of cooperation in order to meet future expectations on the forensic community.
The event will focus on transformation of forensic science due to new technical possibilities, developments concerning the fundamentals of forensic science and new categories of crime. This means that we need to be innovative in the forensic approaches to generate results that will benefit a transparent judicial process.
This can be facilitated by combining knowledge from different areas of expertise. Since technology develops at an accelerating speed, it is essential to keep the issues of quality, competence, human factors and social responsibilities on top of mind.
We are looking forward to welcome you to the 9th EAFS in Stockholm 2022!
Helena Trolläng
Head of Department National Forensic Centre, NFC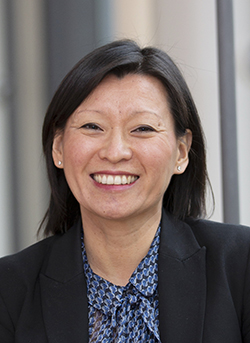 Welcome to the 9th European Academy of Forensic Science Conference EAFS 2022! The conference week offers a broad program covering activities of all ENFSI Expert Working Groups (17 EWGs) and Standing Committees (2). Traditionally, forensic medicine and toxicology is also part of the EAFS program, and Stockholm is no exception.
The conference was postponed from 2021 to 2022 due to the pandemic. Meeting in person at EAFS 2022, 30th May to 3rd June, will give us the opportunity once again to learn and interact with colleagues in the forensic community and stakeholders.
ENFSI as an organization will be present during the EAFS. Learn more about ENFSI at;
ENFSI exhibition booth in the Auditorium (Norra Latin)
ENFSI EWGs posters, just outside of the Auditorium (Norra Latin)
The two standing committees will make oral presentations during the European Day
ENFSI Project Exhibition Booths, during the European Day, will present a number of ENFSI project co-funded by the EU. (Auditorium, Norra Latin)
The National Forensic Centre (NFC) in the Swedish Police Authority, is the organizer and host of the conference. NFC has chosen the motto "Together for a Safer World"- and we strongly support this since it is what ENFSI and international cooperation within the forensic science community is all about!
The ENFSI Board and Secretariat look forward to meeting you all very soon!
Christina Bertler Edlund, ENFSI Chairperson
Dorijan Kerzan, Treasurer (present on the screen)
Stefan Becker, Member
Alexandra André, Member
Aleksandar Ivanovic, Member
Chris Porter, Member
Bianca Benisch, Secretary
Nina-Kristin Hohmann, Secretary
About the Conference
In 2022 the biggest European Forensic Science Event – the European Academy of Forensic Science Conference – will take place in Stockholm. The conference is an excellent opportunity to share knowledge, experience and skills by providing a forum for all different parties related to forensic science.
Information regarding Covid-19 
The EAFS 2022 organisation is planning to host a physical conference in Stockholm 2022. Sweden is slowly opening up for travelers again, but there are still restrictions in place. In the light of the continued uncertainty surrounding the Covid-19 situation we are closely following the development.
The safety and well-being of all conference participants is our topmost priority.
To keep up to date with the latest information on Covid-19 please visit:
Important Dates
Workshop Submission
Closed
Abstract Submission
Closed
Registration
Open
Notification of Acceptance
January 31, 2022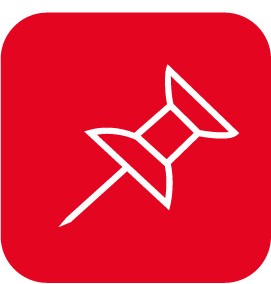 Partners & Exhibitors
To become a Partner or an Exhibitor, please contact the conference bureau, Meetagain.
eafs2022@meetagain.se
+46 8 664 58 00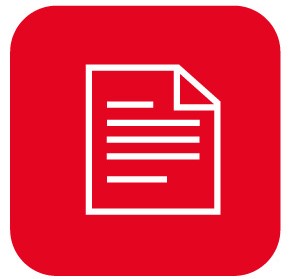 Newsletter
Keep yourself updated by signing up for our newsletter